SAVE THE DATE: CARWIZ AT PRESTIGIOUS WTM IN LONDON!
The WTM in London presents trends, challenges, and innovations each year, bringing together key members of the travel industry!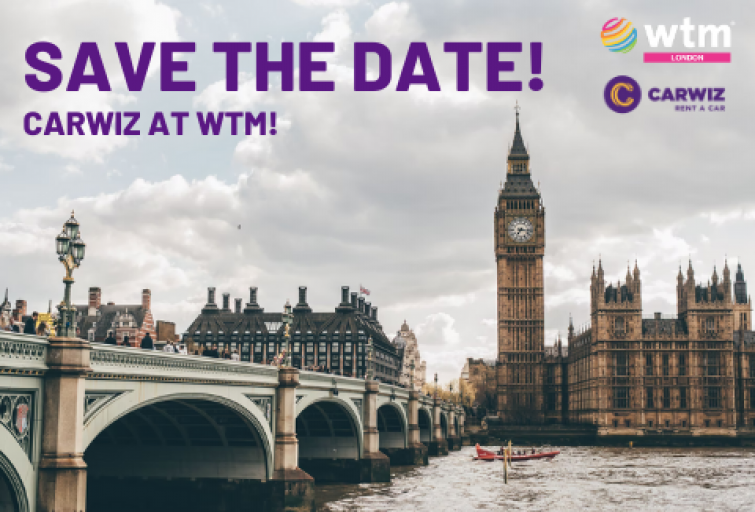 The World Travel Market (WTM) London is organised as a hybrid event,  physically taking place at ExCel London November 1st-3rd, with the WTM London Virtual being held a week later,  on November 8th and 9th. This important event will bring together key members of the travel industry, marking one of the year's first major physically held international travel events.
WTM London 2021 is a significant milestone for the travel industry, reuniting and connecting the entire industry! 
A one-of-a-kind event that allows you to explore innovative business opportunities while also learning about the future of travel.
CARWIZ rent a car will be one of over 5,000 exhibitors from 182 countries! We plan to introduce the Carwiz brand to the world, while visitors will be able to learn everything about our successful business model, operating in more than 20 countries around the world.
The WTM in London brings together over 50,000 employers, exhibitors, customers, visitors, various media and car rental industry leaders. This year, CARWIZ will set up shop in a new location in the International Hub at booth TP218 with partners from Greece and Cyprus. Inside our exhibition space, you'll be able to check out our new visual and creative solutions while chatting, finalising business arrangements, making new acquaintances, and learning about our successful franchise model!