1,400 circles around planet Earth with Carwiz
We are popping open the New Year's bubbly for good reason: the long-term goals set at the beginning of the year have already been achieved!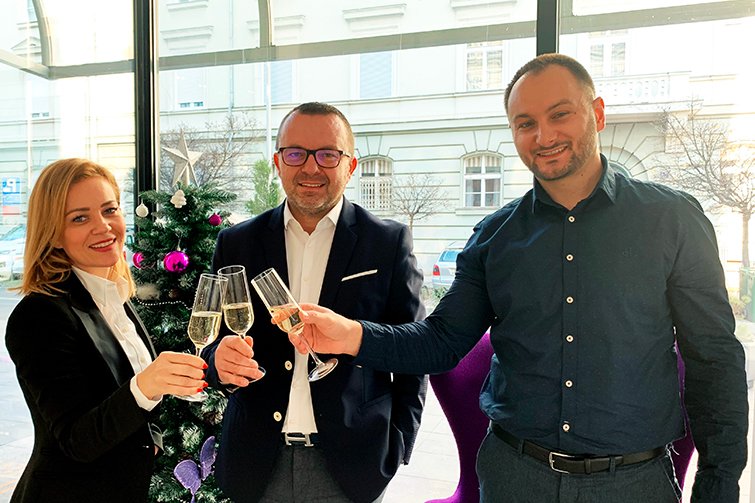 Realized strategic goals, revenue growth and market dominance have shown once again that knowledge, persistence and vision are the formula for success, a success worth 55 million kilometers, representing 1,400 circles around planet Earth driven with Carwiz vehicles. 
Four continents, twenty countries, more than fifty cities, over sixty offices, 55 million kilometers and 10,000 vehicles - this is a summary of our past year when we successfully projected our business model worldwide.
Presence in as many as twenty countries, from Greece and Iceland, through Ireland, Turkey, Poland, Czech Republic, Romania, Albania, Bosnia and Herzegovina, Serbia, Portugal, all the way to the Baltic countries, Morocco, the Caribbean and two offices in the United States is an unparalleled  success:
"To travel the world and see your brand in almost every corner is something that I had always hoped for and aspired to achieve, but to achieve it with such global success in just one year is as an absolute product of teamwork and the highest level of motivation." Krešimir Dobrilović confessed. 
Dobrilović has repeatedly emphasized that all teams and employees are responsible for Carwiz's growth, but highlighted in particular his core team:

Sales director Borko Ribić, who manages sales in 20 countries, advises franchise managers who look after existing franchise partners and negotiate with potential ones. 
The brand image, reputation, internal and external communication and other marketing activities in as many as 20 countries are led by the marketing director, Barbara Mrkić, together with her team. 
In addition to the franchisees, Carwiz also takes care of thirteen branch offices in Croatia, lead by Ivan Ažić, director of development, and Željko Županić, director of logistics, together with colleagues working daily to improve the service.
"We are constantly analyzing market events, setting goals and raising quality, resulting in as much as 54% more rentals compared to the previous year and 74% higher revenue than last year, which is why I can say that I am more than proud of my team." added Dobrilović.
Even though the year is at its end, Carwiz is working full steam, so franchise managers are, among other things, negotiating with potential partners from New York, Canada and Austria, while intense preparations are in the works for appearances at international events in  Istanbul, Berlin and at the International Car Rental Show in Las Vegas, held in early 2020.
Not too long ago, in 2017, Carwiz shortly profiled itself in Croatia to be an equal market player and, over time, a leader that expanded its business to the European, African, Asian and American markets in just one year. Based on current indicators, there is no reason to doubt that global expansion and positioning will continue in the new year.