Carwiz Croatia wins the Traveller Review Award 2022.!
The Carwiz Croatia office at Zagreb airport is the winner of the Booking.com award for excellent service and smooth travel experiences!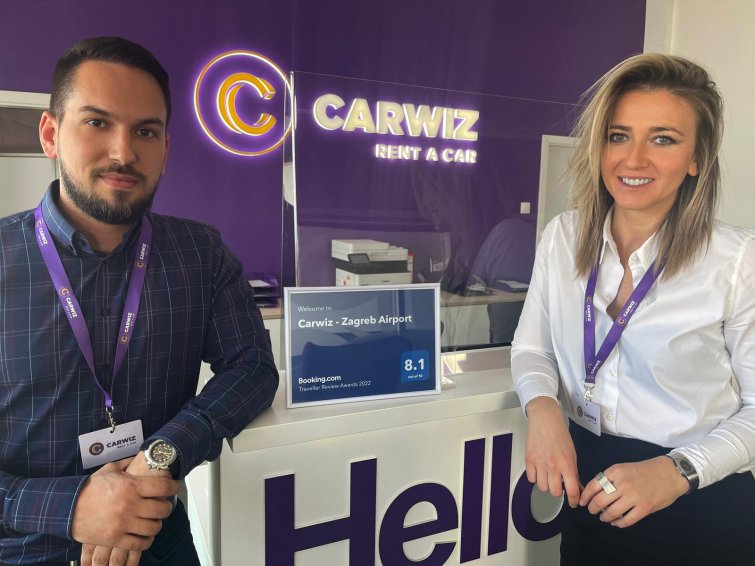 The Booking.com Traveller Review Award 2022. is particularly meaningful because it is based solely on traveller reviews. Carwiz is especially proud of this award because it represents their clients' satisfaction, which is ultimately the most important. They emphasise that Carwiz takes care of all the details and needs of the driver, constantly listening and adjusting the offer to its customers, who have clearly recognised the company's continued commitment to providing exceptional car rental service.

The award is based on the average user rating or the total number of reviews published on Booking.com between December 1, 2018 and November 30, 2021.

Glenn Fogel, President and CEO of Booking.com, congratulated all of the winners, emphasising that each award represents a lot of hard work, vision, coordination, and attention to detail, which was especially challenging given the global pandemic.
Congratulations to the whole team led by Matija Jagurić, Carwiz Croatia's Operations and Fleet Manager, and Anela Kadić, Zagreb's Offices Manager.