Destinations
ETHNO VILLAGE KARANAC - BARANJA
Whether you're looking for cultural, historical, natural sights or just want to try delicious food and relax with great local wine, Baranja truly offers all this and more.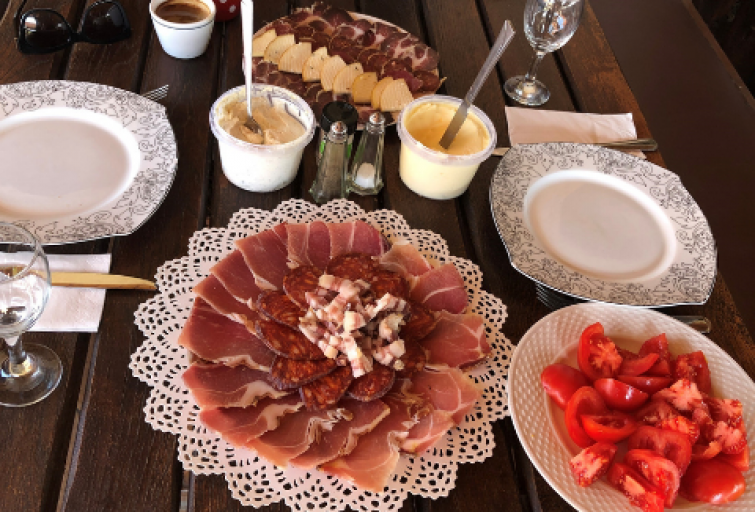 In the heart of Baranja, not far from Osijek, Ethno village Karanac yearly attracts heaps of visitors with its local sights and traditional cuisine. Far from the city and the hustle and bustle of everyday life, Karanac takes you to some far gone, past time. In Karanac you'll find old preserved Pannonian houses, three churches and the longest cherry tree avenue. Authentic village taverns offer an abundance of local food where people usually dine with live music playing in the back. 
The ethno restaurant "Baranjska kuća" is particularly interesting, and on its menu, you'll find Baranja's traditional dishes such as snails in nettle sauce and fried locust flower, while you can also enjoy excellent local wines and local spirits called rakija. 
This restaurant also stands out with its "Street of Forgotten times"  with seven old barns where you'll find fully-equipped various craft workshops through which tourists are introduced to somewhat forgotten crafts such as the production of clogs, wooden baskets, wooden barrels, a barbershop and a working mill.
Apart from trying the wonderful traditional cuisine, you can ride in an original village cart and sleep in authentically decorated rooms. The church of St. Donatus is also a beautiful landmark located in the very centre of Karanac, which completes the impression this village leaves on visitors.
There are two big events held in the village every year; the Ethno Fair, which has traditional product exhibitions, a small petting zoo and the opportunity to ride horses, and the second is the "Čvarak fest" where visitors are food tasters, while hosts compete in making this traditional delicacy.
Visit your nearest Carwiz office, rent a vehicle tailored to your needs and head to Karanac! 
It's located in the municipality of Kneževi Vinogradi and the easiest way there is by car.
Close to Karanac, Baranja offers many interesting places and sights. After exploring Karanac, you can have an adventure in Kopački rit, numerous wine cellars, the Ilok wine road and the Habsburg family castle in Tikveš.