DINARA NATURE PARK
Dinara, a mountain whose area was classified as a nature park just this year, is the world's most valuable natural karst unit, with highly developed karst fields and deposits around 8 km thick.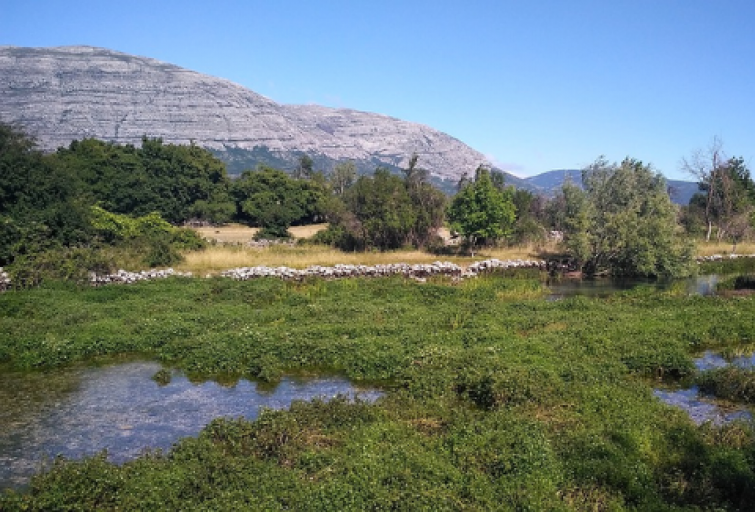 Its area of 63,052 hectares includes the Dinara massif with its three peaks Sinjal, Troglav, and Kamešnica, the  Cetina river source and upper course; the Krka river source and karst fields along the Cetina:  "Hrvatačko",  "Paško", and "Vrličko" fields. 
Our newly proclaimed nature park is an ideal weekend getaway destination for all nature lovers, adventurers, and those looking to actively relax. If you enjoy hiking, this is the place for you.
There are 7 hiking trails available, the shortest being  5.7 kilometres long, and the longest being 18.9 kilometres long.
Begin your journey at Knin, which is located at the bottom of the mountain. This area is extremely rich in endemic and endangered species; it is home to over 1000 plant species, accounting for one-fifth of Croatia's total flora. Dinara is home to over 20 endemic animal species, including one mammal, "Dinarski voluhar", also known as the Balkan snow vole. 
These natural wonders, as well as the breathtaking view from the top of the hiking trails, will impress almost everyone.
If you want to stay a bit longer, you can do so in one of the mountain lodges or in Knin. Visitors can choose between mountain houses Brezovac, Glavaš, or Sveti Jakov, as well as mountain shelters: Martinova košara, Rupe, Puma, Jankovo brdo, or Mali Maglaj.
Remember that in order for this natural beauty to be preserved for future generations, please be mindful to pick up trash and be responsible during your visit!