Destinations
Brač
One of the most beautiful Croatian islands that offers something for everyone. From the divine beaches, sports for the adventurous spirits, delicious Mediterranean cuisine for the gourmets, all the way to the incredible nature, filled with olives and vineyards, for those with a romantic side.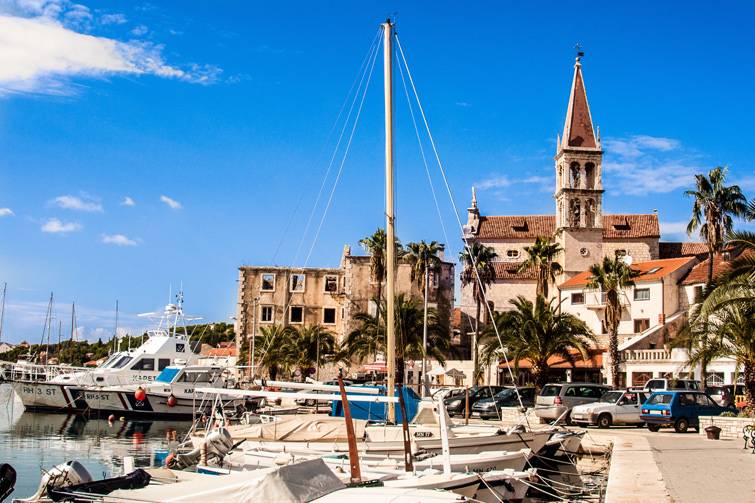 Brač is the highest and most populated Croatian island. Since it is only an hour's drive by ferry from Split, it is a popular weekend getaway for many locals and tourists alike.
It is best known for its traditional olive oil as many people living here produce some of the best virgin olive oils in the world. When you see a sign saying that you can buy some home made products, do not hesitate to do so, and if you're interested, you can always find some local to explain how they are made.
Rent a car at our Split Airport office and start your magical trip to one of the most beautiful Croatian islands.
Early in the morning take the ferry from the port. Have a morning coffee while enjoying the picturesque surroundings viewable from the ferry. Ferries run frequently at any time of the year, especially in the summer.
When you arrive on the island you will find yourself in Supetar, the largest and most populated city on Brač. The city is picturesque and charming, but crowded compared to other places on the island.
Drive to Pućišća, one of the most attractive places on the island. A place known for its quarries and beautiful white stone products. This stone was used as building material in many world-famous buildings, including Diocletian's Palace in Split and the White House in Washington. Also, make certain to visit the stone masonry school to see the work and techniques used in stone modelling, sculpting, and masonry.
On the way to the other side of the island, stop at the highest point of the island - Vid's Mountain. The hilltop view is stunning - you will be able to see the entire surrounding archipelago in front of you.
Thanks to the beautiful beaches and numerous activities offered, Bol became one of the best know island destinations in Croatia. The main beach Zlatni rat with its unique shape and crystal clear water on both sides is recognized as one of the most beautiful beaches in the world. Spend some time at the beach and try some of the many sport activities. A pleasant summer breeze makes this place excellent for windsurfing.
If you want to escape the crowds and have a private beach all for yourself - check Murvica. There are many well-hidden, pebble beaches in the area. There is no road that leads there, so it is only accessible by foot.
Croatian island cuisine is known for its combination of authentic dishes and Mediterranean gastronomic influence. The result is many delicious seafood dishes prepared with local olive oil, served with homemade wine.
We wish you a magical experience!