Past Offer
To Zagreb for only 1 HRK!
Rent a vehicle at one of our offices and drive to Zagreb for just 1 HRK.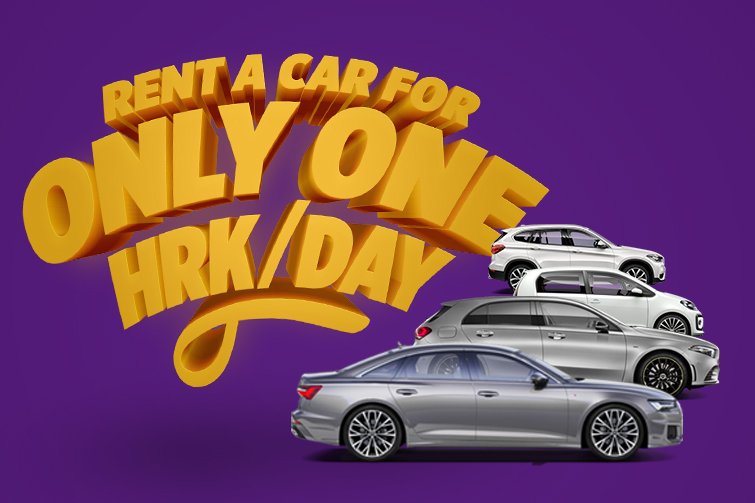 Split, Rijeka, Zadar, Poreč, Pula, Dubrovnik, Osijek. These are the most popular touristic destinations of Croatia, or your university city?  Maybe the list includes the city you worked in over the summer, and it's time to go back home? Or you simply want to visit friends and family in Zagreb? 
Don't worry about the travel costs, create unforgettable experiences, rent a vehicle for just 1 HRK and drive carefree to Zagreb.
During your trip, create new experiences, stop and take a break, look around, take pictures or drink coffee, but don't forget to return the vehicle within 24 hours to one of our offices in Zagreb. 
All of our vehicles are new and safe, but you don't have to be speeding on the highway because our offices are open until 9pm, which leaves you with more than enough time for all your plans. 
---
Find out more about this unique offer, which is valid until stocks last, and rent your vehicle personally at one of our offices our by calling one of these numbers; reservations:  +385 1 4094 444, sales: +385 1 4094 451.
---
 Our network consists of 13 Carwiz offices and more than 50 vehicle models, which are sure to make this ride unforgettable.