Destinations
ĐAKOVO- The State Lipizzaner Stud Farm
With incredibly rich heritage, Đakovo can be compared with much larger cities than it is itself. This city, known as the city of bishops, writers, painters and great manifestations, can also be proud of another unique feature; the state stud farm of the Lipizzaner breed.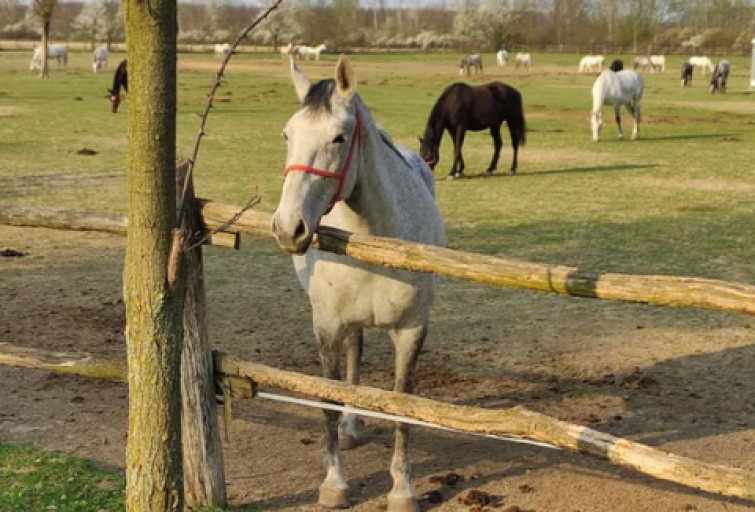 Founded in 1506, the stud farm in Đakovo is one of the oldest stud farms in Europe, which speaks volumes about the long tradition of horse breeding in Đakovo. Today, horses are bred in two locations: Pastuharna in the heart of Đakovo and Ivandvor, not far from the city. The quality of horse breeding and training is apparent from numerous excellent results and performances at equestrian competitions. Even Queen Elizabeth II of England was so delighted with the Lippizaners' opening of the Olympic Games, that she later visited the Đakovo stud farm and drove around the city in a chariot drawn by 4 horses from the Đakovo stud farm.
Start your adventure in Pastuharna, and get to know the male Lippizaners. Take a tour of the stud farm offices and get acquainted with the history and tradition of breeding these noble animals. After you've done that, relax on the spacious lawns of the stud farm and watch the dressage and training.
After Pastuharna, you have to visit the herd, mares and offspring up to 3 years of age located in Ivandvor. If you arrive at the right time, you might even see foal only a few days old. Young Lipizzaners are dark coloured at birth, while they change colour to white during adolescence.
In addition to walking and watching the herd, you can enjoy the view of the stud farm and take unforgettable photos. You'll have the opportunity to try additional activities, such as throwing a horseshoe or riding in a Lipizzaner carriage, and even riding in the largest indoor riding hall in Croatia!  On certain days, it's possible to watch horse shows accompanied by music performances. The ticket for the tour of both locations is only 20kn for adults and 10kn for children.
Visit your nearest Carwiz office and head to the heart of Slavonia, Đakovo. Enjoy beautiful views, get to know these incredible horses, take photos and create unforgettable memories!