CHOOSE YOUR WINTER ADVENTURE!
The first issue of our online C-BOOK is now available for download!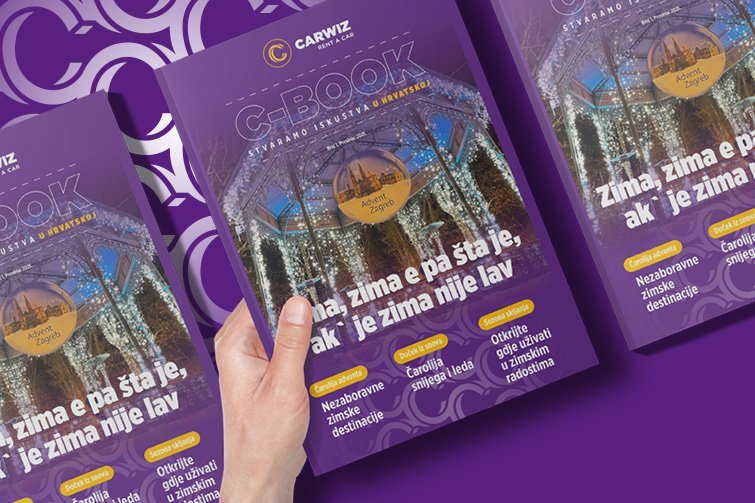 Temperatures have dropped slightly, while the first snowflakes herald the arrival of winter and the start of Croatia's most beautiful Advent celebrations. During the Advent season, many people enjoy exploring cities decorated with Christmas lights, snowflakes, and interesting activities, as well as visiting famous and beautiful nature parks and ski resorts.

If you want to experience the magic of Advent in Croatia or escape to snow-covered nature, read the first issue of our CARWIZ online booklet, C-BOOK, which reveals this winter's must-see destinations! Scroll all the way to the bottom for a lot of special surprises and gifts in addition to travel inspiration!

We are offering a 20% discount on all bookings made by the end of February to celebrate the first edition of our C-BOOK!

Have a great time! :)

Download your C-BOOK here.